i
Supreme
4D Smart Massage Chair
VComfort iSupreme 4D is most advanced massage chair with a 4D massage mechanism, super long SL track, intelligent voice command and control, touch screen remote, various auto and manual massage programs. iSupreme delivers the massages just like the hands of a professional massage therapist. It is a pinnacle of design, comfort, quality and features.
S and L (SL) Track Technology
iSupreme 4D massage chair S & L track mechanism is based on the most advanced AI technology available. Travelling from the neck it delivers a much deeper massage to the lower back pressure points and up to the glutes.
Dual 4D Roller-Air Suspension Massage Mechanism
The 4D ultra soft silicon rollers motion is supported by the air suspension system at the backend in order to facilitate the elastic movement for the optimum comfort and feeling alike the human hand massage.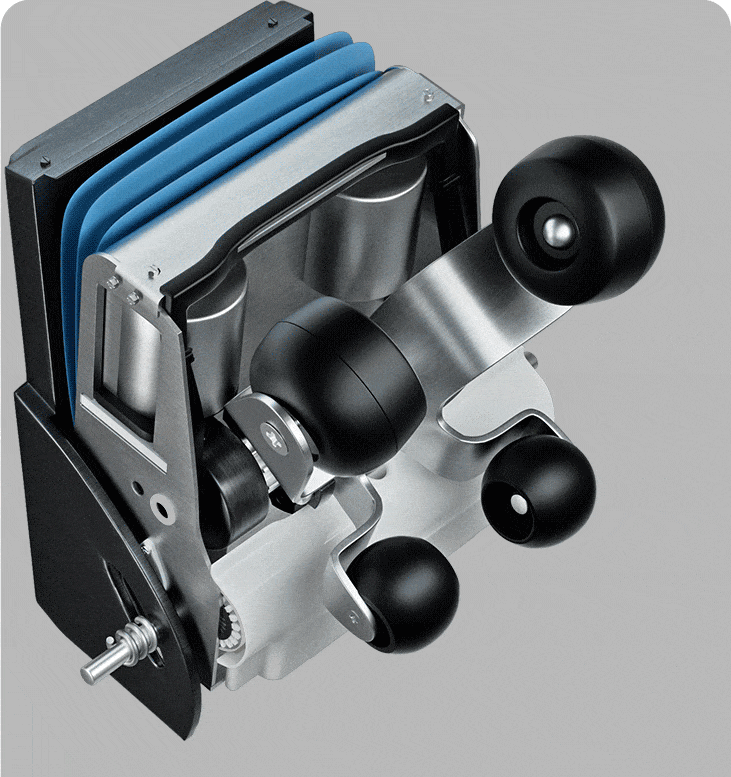 Air bags are applied on different positions to provide you a full-body massage and make you feel more relaxed.
The iSupreme Massage chair is equipped with a heating pad located on the back and calf area to warm your body and promote your blood circulation.
Control Your Chair With Your Voice Command
This feature allows you to choose the duration for un-interrupted massage.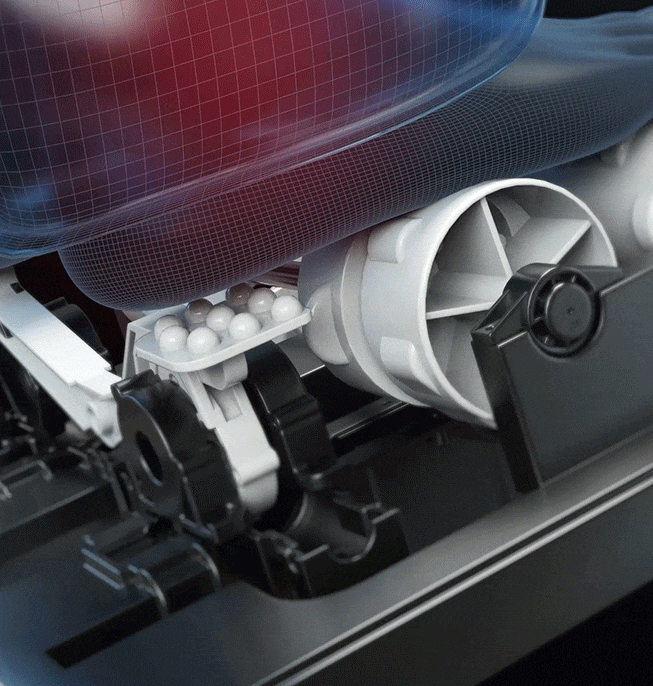 Zero gravity position elevates your knees above your heart, giving a feeling of weightlessness, and enhance your sense of relaxation.
Bluetooth Surround Speakers
The body scanning technology will detect your shoulders and height to ensures that the massage rollers hit all of your specific pressure points by adjusting the position of the rollers. All for the purpose of a personalised massage.
Automatic Extendable Footrest
The automatic extendable footrest extends 12 cm in order to accommodate the taller user's.
Zero space requires between the chair and the back wall. This also applies while the chair is fully reclined or in Zero Gravity position.
Features To Meet Your Demand
Touch Screen Remote Control
Touch Screen Remote Control
isupreme-4d-massage-chair3
isupreme-4d-massage-chair4