Showrooms in London & Birmingham
i

Supreme

Max 4D

Massage Chair
iSupreme Max is the flagship of the VComfort lineup and equiped with the most advanced massage technology available today. It looks as good as it feels with it's top-of-the-line features, materials fit and finish. Features include 4D massage mechanism, body stretch, metronome rocking technology, zero gravity, heat therapy and deep calf kneading and rubbing. Rejuvenate and recover your body in the comfort of your home and office.
S and L (SL) Track Technology
iSupreme Max 4D massage chair S & L track mechanism is based on the most advanced AI technology available. Travelling from the neck it delivers a much deeper massage to the lower back pressure points and up to the glutes.
Dual 4D Roller-Air Suspension Massage Mechanism
The 4D ultra soft silicon rollers motion is supported by the air suspension system at the backend in order to facilitate the elastic movement for the optimum comfort and feeling alike the human hand massage.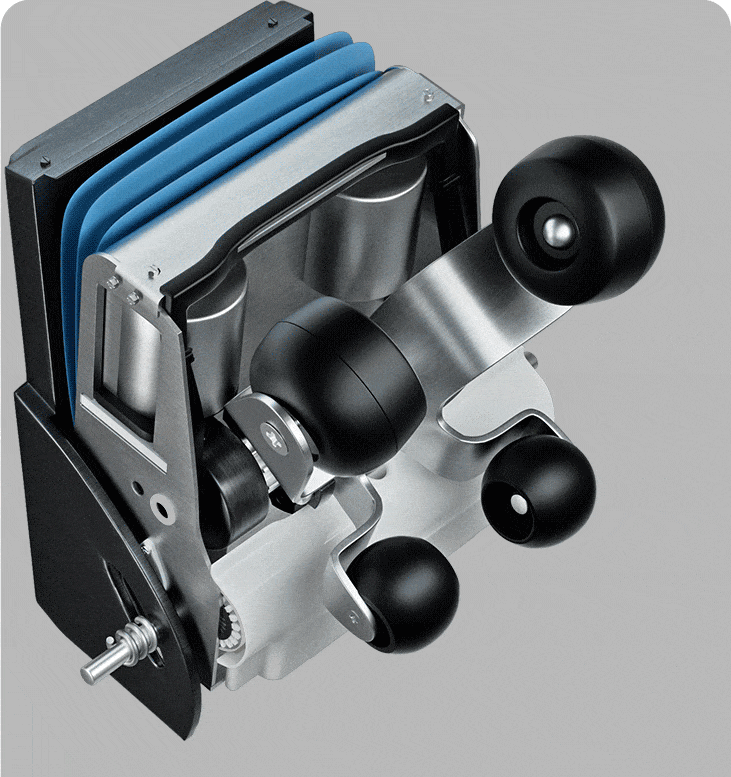 Eliminate Pain of Arms & Hands
The arms and hand section equipped with rollers that work in harmony with airbags compression to stimulate the acupoints with a waving rhythm. Highly effective with relieving pain.
Control Your Chair With Your Voice Command
Deep Kneading Calf Massage
The combination of air compression and advanced kneading movement that mimics human hands and provide deep kneading to the calf muscles to release tension and rejuvenate your aching calves.
Bluetooth Surround Speakers
Features To Meet Your Demand
Touch Screen Remote Control
Touch Screen Remote Control
isupreme-4d-massage-chair4
isupreme-4d-massage-chair3